The Washington Quarters are pieces that collectors acquire in all grade ranges. However, these are highly popular in Mint State. First made in 1932, the Washington Quarters are still used today with the 1991 version being minted over a billion times.
But how much are these coins worth? Well, thankfully we have all the answers for you here. We'll look at the history of the coin, its varieties, and the value of each of them. By the end, you'll know everything you need to know about the 1991 quarter.
1991 Quarter Details
Type: Washington Quarter
Quantity Produced: 1,204,801,787
Designer: John Flanagan
Edge: Reeded
Shape: Round
Coin Diameter: 24.3mm
Coin Thickness: 1.75mm
Coin Weight: 5.68g
Year of Minting: 1991
Mint Mark: P/D/S
Place of Minting: Philadelphia, San Francisco, Denver
Face Value: $0.25
$ Price: $0.25 – $1,680
In 1932, the first Washington Quarter was struck and the coin consisted of silver and copper. Yet from 1965, the Washington Quarter (and other U.S. coins) were turned into base metals. This is the reason why in 1991, the Washington Quarter consisted of 91.67% copper and 8.33% nickel.
The 1991 quarter weighs 5.67g, is 24.3mm in diameter, and is 1.75mm thick. Plus, there are 110 reeds on its edge.
Over 1.2 billion Washington Quarters were produced in 1991. Despite being lower compared to the previous year, high production levels kept the 1991 Washington Quarter under the "common" value range.
John Flanagan was the designer of the 1991 Quarter who depicted the first American president, George Washington, on the obverse. The words, "IN GOD WE TRUST", are written on his front while his image faces are left. Washington is accompanied by the year of minting (1991), which is set beneath his image. The mint mark can be seen on the right side of his pigtail and is either a P, D, or S.
The following words can be found on the reverse:
QUARTER DOLLAR
E PLURIBUS UNUM
UNITED STATES OF AMERICA
The reverse of the coin displays an eagle with its wings spreading out. It symbolizes the power, courage, and independence of the United States. The eagle also holds a bundle of arrows to signify how ready the country is to head out to war and defend itself. Beneath the arrows are olive branches that symbolize peace.
Before 1932, the quarter featured different designs like the capped bust, draped bust, seated liberty, Standing Liberty, and the Isabella quarter. Then in 1932, during the 200th birthday of Washington, the quarter changed its design and included an image of the first president.
Also Read: Top 15 Most Valuable Quarters In Circulation
1991 Quarter Coin Value Chart
| | | | | |
| --- | --- | --- | --- | --- |
| Coin Grade | Good | MS/PR63 | MS65/PR69 | MS67/PR70 |
| 1991 P Quarter Coin | $15 | $25 | $50 | $200 |
| 1991 D Quarter Coin | $15 | $25 | $75 | $500 |
| 1991 S Proof Quarter Coin | $10 | $10 | $25 | $100 |
1991 Quarter Value and Varieties Guides
Despite the fact that there are billions of Washington Quarters in circulation, some issues are quite rare. Even though a 1991 Washington Quarter does not have much value, you can still find a valuable one if it is still in great condition. When a coin is highly graded and regarded as a rare coin, the price may also increase.
The quarter is produced by the mint in circulated, uncirculated, and proof finishes for collecting. The circulating and uncirculated coins are produced at the Denver and Philadelphia Mints, while the proof coins are made at the San Francisco Mint.
In circulated condition, a 1991 Washington Quarter is worth between 30 cents and $0.85. But on the open market, 1991 P Quarters in flawless, the uncirculated condition can fetch up to $200 which is a huge leap. Additionally, proof coins are valued at $4 or more.
Here are some of the 1991 Washington Quarter varieties you should know:
1991 P Quarter Coin
Type: Washington Quarter
Edge: Reeded
Mint Mark: P
Place of Minting: Philadelphia
Year of Minting: 1991
Face Value: $0.25
$ Price: $0.25 – $492
Quantity Produced: 570,968,000
Designer: John Flanagan
The 1991 Washington Quarter was produced in Philadelphia, and had a "P" mint mark. The usual price of the quarter is 25 cents to $12.00.
The more well-preserved and pristine the coin is, the more valuable it can be. Additionally, the production of Washington Quarters almost reached 571 million from the Philadelphia Mint.
This makes the 1991 P Washington Quarter very common, yet samples in MS66 condition or higher can be scarcer and more challenging to find. It appears that few samples are rarely offered in marketplaces, and spotting one to acquire can take a year or more.
Coins in MS67 are extremely rare and even less than a few dozen examples are known. Samples with this grade are very difficult to find, and collectors often watch for a long time before they can spot one in the market.
For the 1991 P Quarter coin, the record is $492. It was an MS67 Washington Quarter and was sold in 2013. However, most coins at this grade sell for less than half of that.
1991 D Quarter Coin
Type: Washington Quarter
Edge: Reeded
Mint Mark: D
Place of Minting: Denver
Year of Minting: 1991
Face Value: $0.25
$ Price: $0.25 – $1,680
Quantity Produced: 630,966,000
Designer: John Flanagan
In 1991, the Denver Mint was able to produce over 630 million Washington Quarter coins. Since these were created by the mint, the pieces featured a "D" mint mark. Often, the price for such coins can be worth around 25 cents to $12.00, which is the same as the 1991 P Quarter.
It is common to find the 1991 D Washington Quarter in MS65 conditions and grades that are lower. Finding this piece in MS66 is scarce and generally difficult to acquire.
It gets even more challenging to find pieces in MS67 condition or higher since these are rare. Additionally, there are also not that many samples that exist in MS67 or higher.
There are also several 1991 D Quarter coins with unique errors, which can cost higher since these samples are often rare. The highest amount recorded for this coin is $1,680, which has a grade of MS67 and was sold in 2019, but this was unusually high.
1991 S Proof Quarter Coin
Type: Washington Quarter
Edge: Reeded
Mint Mark: S
Place of Minting: San Francisco
Year of Minting: 1991
Face Value: $0.25
$ Price: $0.25 – $558
Quantity Produced: 2,867,787
Designer: John Flanagan
The 1991 S Proof Quarter has an "S" mint mark on its obverse. You can usually sell it for 25 cents to $4.00, and interestingly, the San Francisco Mint almost produced three million Washington Quarters.
After seeing the number of coins produced, you are probably wondering why the mint created less than other minting locations. The answer is that the mint makes proof coins, which is a more challenging and time-consuming task.
During the process, each coin is wiped and cleaned manually; the pieces also receive more details than usual coins. All these result in a shinier and more attractive piece than the standard struck ones.
The 1991-S Proof Washington Quarter is considered common for this series, and most samples range from PR68 to PR70 deep cameo conditions. Even PR70 deep cameo samples are cost-efficient for most collectors.
The record for the 1991 S Quarter coin is $558, which was a PR70-graded coin sold in 2013. However, most coins around this grade sell for about $100.
Also Read: Top 16 Most Valuable Modern Quarters Worth Money
1991 Quarter History
In 1796, the U.S. Mint produced the first quarter made of silver. Like other silver coins, the earlier quarters did not show the value of each piece. It's because at that time, only copper coins like the pennies needed to display their denominations.
Everyone had to know the weight and size of the silver coin to determine its worth. To specify whether they had a silver quarter or a silver dollar, people knew that a dollar was four times heavier than a quarter. In 1804, the mint marked the quarter with a "25c" to identify that it was 25 cents. It was the very first silver coin to display its value.
The design of the first quarter displayed a figure that symbolized liberty on its obverse, while an eagle was on its reverse. In 1932, George Washington was depicted on its obverse for his 200th birthday anniversary. During the years since 1932, the mint used a variety of reverse designs, with some being part of special quarter programs to celebrate places or events. The programs helped inspire coin collecting.
They created the Washington Quarter to honor the 200th anniversary of George Washington's birth. A friendly competition ensued, and the proposal of a New York sculptor named John Flanagan was chosen. His design was released in circulation on the 1st of August in 1932, which continued until the Bicentennial Quarter design in 1976.
American statesman, military officer, and Founding Father George Washington became the country's first leader from 1789 to 1797. He was also a successful American Revolutionary War general.
Here is an interesting fact about him: if Washington were present today, he might be slightly taken aback to discover that he is on the quarter. He and Congress rejected coin designs featuring presidents when considering them for the first American coins. The reason is that they were reminded of the British coins with their queens or kings on them.
The quarters are "clad," which is another term for coated. Pure copper makes up the inner core, while copper and nickel are combined to form the outer covering. However, in 1965, the mint stopped producing silver quarters.
Also Read: 10+ Rarest State Quarter Errors Lists (Worth Much Money!!!)
1991 Quarter Grading
A system of 1 to 70 is used to grade all coins from all years. As you might expect, a higher rating becomes more difficult to acquire the older the coin is. The value of a Clad Washington Quarter is significantly influenced by its grade and condition. Therefore, assume that a used, polished, scratched, or damaged example is still worth its face value.
Typically, those ratings are denoted by two letters. These are MS which stands for the mint state or PR for proof coins. It is more difficult to find MS coins in perfect condition because they were intended for circulation.
List of 1991 Quarter Errors
There are a number of coins that received their own set of errors, thus, ended up becoming a unique kind of Washington Coin. Here are a few examples of the errors found in the 1991 Washington Quarter.
1. Die Attrition Error
One of the most frequent errors in coin production is possibly the die attrition error. During these instances, the word "LIBERTY" gets partially covered due to peripheral die damage.
Attrition errors occur when the hammer die gets temporarily misaligned, and when this happens, the beveled entrance of the collar gets struck. This results in coins with unstruck portions.
2. 1991 D Washington Quarter DDR Error Coin
Double-die coins often happen when the coin die strikes the piece two times instead of once. This results in the doubling of some areas of the coin. For most collectors, if the doubling of the image or other elements is more obvious, then the higher the coin price will be.
3. 1991 D Washington Quarter Finger Strike Error Coin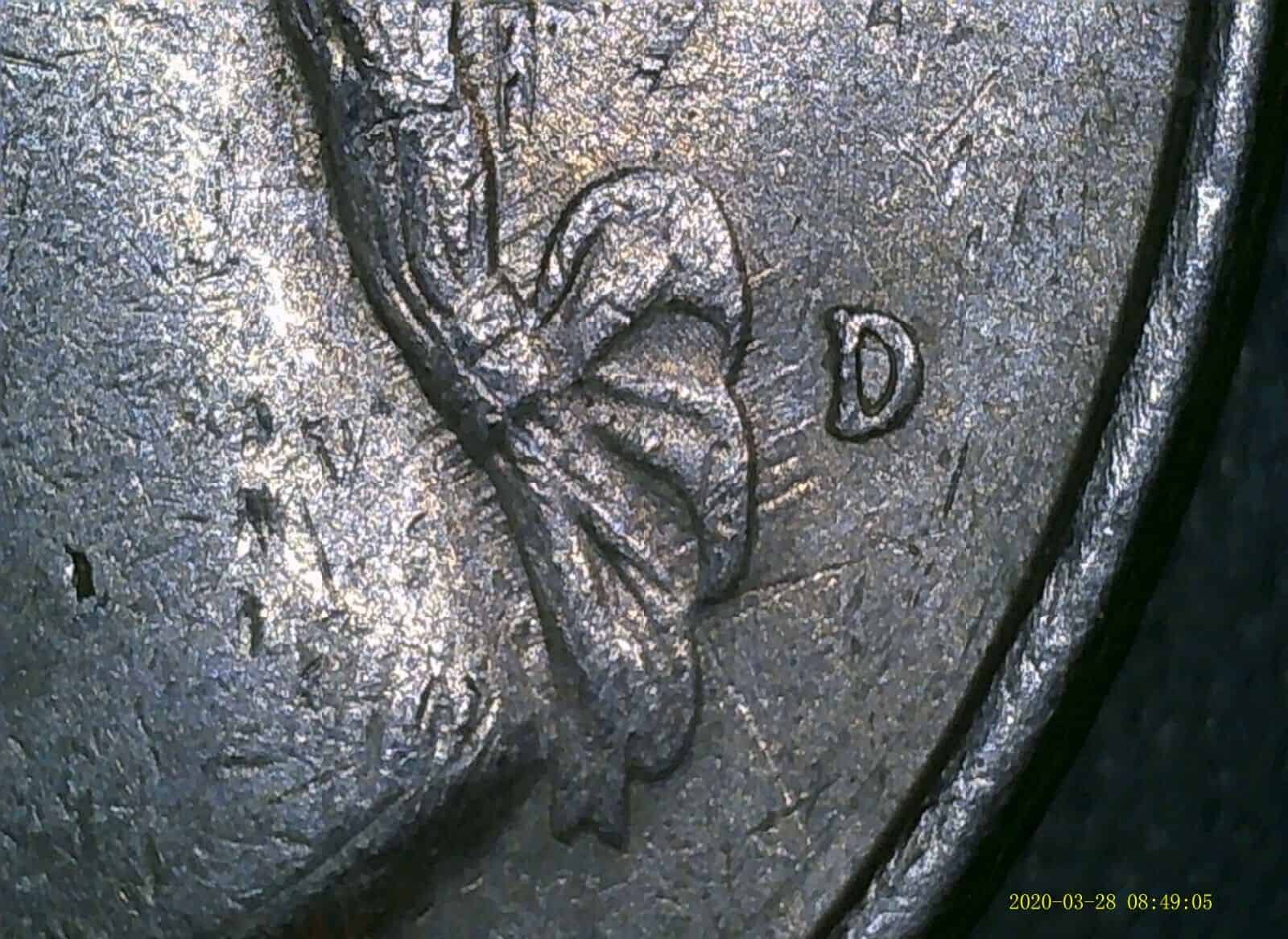 For this error, the piece was struck through the feeder's finger, so there is a deep impression on some areas of the coin. Usually, the impression is accompanied by vertical walls, and the impression's margins can either be straight, concave, or angular.
4. 1991 P Washington Quarter Misaligned Die Error
This kind of error usually happens when the die gets tilted, misaligned, rotated, or offset. Here, the strike did not hit the center, so you will find a wider margin along the "LIBERTY" section of the piece.
1991 Quarter FAQs
1. What year of the quarter is rare?
Among the two dates with under one million mintages is the 1932 Washington Quarter. Because of this, it has become the key date and the rarest piece in the series. The Denver mint only produced 436,800 silver samples, and in circulated conditions, these were worth $141 to $1,229.
2. Are quarters still silver?
Quarters were the first silver coins to show this value, but today they no longer have any silver content. The inner core is made of pure copper, while the outer covering is copper combined with nickel. In 1965, the mint stopped producing quarters with silver.
3. Are silver quarters worth money?
You can get something out of silver quarters, but you'll need to know how much its value is today. Each silver quarter has 0.18084 troy ounces of pure silver, so you can multiply that number by the current spot price of silver. You need to do this to determine their melt value today. Based on the past decade's average silver price, the value is usually between $3 and $5.
4. How do you tell if a quarter is a proof quarter?
Generally, you'll need to make two strikes for proof coins instead of just one like regular coins. The extra strike provides the pieces with a shinier and cleaner-looking finish, plus it makes the design's intricate details pop. To tell if your coin is a proof quarter, most of these can be identified by the mirror-like background.